Fierce Medtech names Cleerly one of its "Fierce 15" Med Tech Companies of 2021
Organization recognizes venture-backed competitive companies championing innovation and creativity
---
NEW YORK, March 7, 2022 -- Cleerly, the company creating a new standard of precision heart care, today announced that it has been named by Fierce Medtech as one of 2021's Fierce 15 Med Tech Companies. This designates Cleerly as one of the most promising private med tech companies in the industry and celebrates its spirit of being "fierce" – championing innovation and creativity, even in the face of intense competition.
"Our team at Cleerly is so excited to be recognized as one of Fierce Medtech's Fierce 15," said James K. Min, MD FACC, founder and CEO of Cleerly. "Every day, we're working towards our mission to change the way heart disease is evaluated through our technology, with the ultimate vision of a heart attack-free world."
Cleerly offers a new and disruptive paradigm for the discovery, assessment, and prevention of heart disease. With a focus on finding and treating a person's disease long before they experience the late-stage symptoms of a heart attack, Cleerly is supported by more than a decade of some of the largest and most significant clinical trials in cardiology to date. Cleerly's technology pairs cardiac CT angiography and a comprehensive AI-based solution to discover, characterize, and stage a person's disease while supporting users with an easy-to-understand user interface and patient resources.
An internationally recognized daily report reaching a network of over 90,000 med tech industry professionals, Fierce Medtech provides subscribers with an authoritative analysis of the day's top stories. Every year Fierce Medtech evaluates hundreds of private companies from around the world for its annual Fierce 15 list, which is based on a variety of factors such as the strength of its technology, partnerships, venture backers and a competitive market position.
"While we're not fully out of the woods yet when it comes to COVID-19, the innovations pursued by this year's class of 15 companies will help the industry evolve, either in step with the pandemic or in spite of it," said Conor Hale, senior editor of Fierce Medtech.
This is Fierce Medtech's 10th annual Fierce 15 selection. This year's full list of winners can be viewed online at https://www.fiercebiotech.com/special-reports/fierce-medtechs-2021-fierce-15.
Media Contact
Resources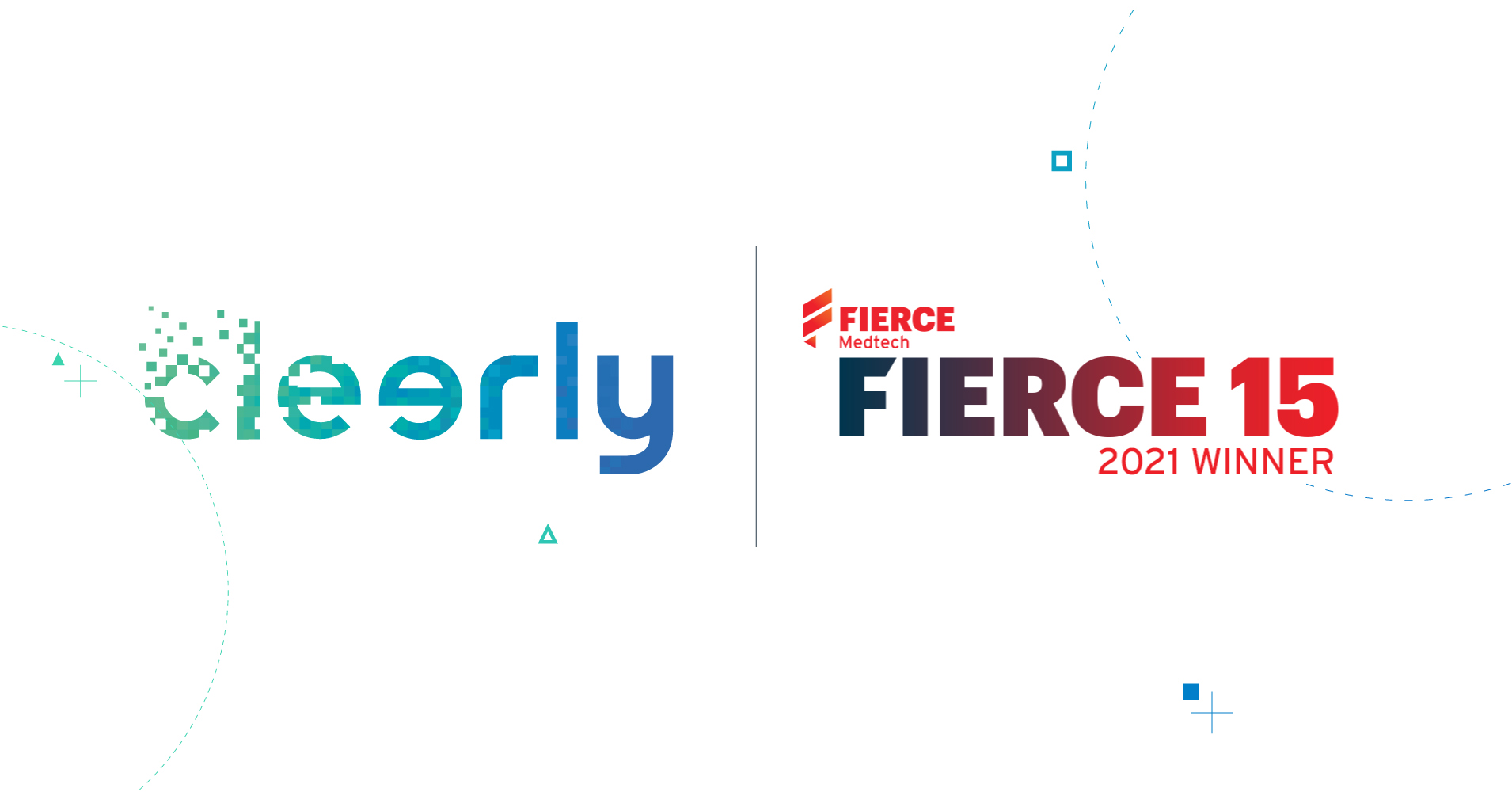 ---
Cleerly Named to Fierce Medtech's "Fierce 15"
Download image
###
About Cleerly
Cleerly is the company creating a new standard of care for heart disease. Through value-based precision diagnostic solutions driven by machine intelligence, Cleerly enables comprehensive phenotyping of coronary artery disease, as determined from advanced non-invasive CT imaging. Led by a world-class clinical and technical team, Cleerly enhances health literacy for each and every stakeholder in the coronary care pathway. For more information, please visit: https://www.cleerlyhealth.com.
Cleerly Press Contact:
press@cleerlyhealth.com
###
About Fierce Medtech
Fierce Medtech keeps biopharma executives, device developers, engineers, and researchers updated on the must-know news, trends and developments in medical technology. More than 90,000 top industry professionals rely on Fierce Medtech for an insider briefing on the day's top stories.
Fierce Medtech Press Contact:
Rebecca Willumson
(202) 824-5050
rwillumson@questex.com
Press resources
If you are a member of the press and would like to speak with a Cleerly spokesperson, please reach out to us at press@cleerlyhealth.com.