Featured Event
---
Transforming Cardiac Care
A webinar series
Hosted by Cleerly
For too long, cardiovascular care has focused primarily on symptoms while failing to address the root cause of heart disease. Our Transforming Cardiac Care webinar series offers candid conversations with the world's leading experts on using CCTA to identify at-risk patients and provide the most effective preventive and precision heart care.
Over the course of the webinar series, we'll take a deep dive into sobering statistics about today's current approach to cardiovascular care, and answer a key question about how we as an industry can change the paradigm for cardiovascular care.
WEBINAR
Louis Malinow, MD
The True Measure of Cardiac Risk: How AI-QCT Transforms Heart Disease Diagnosis and Treatment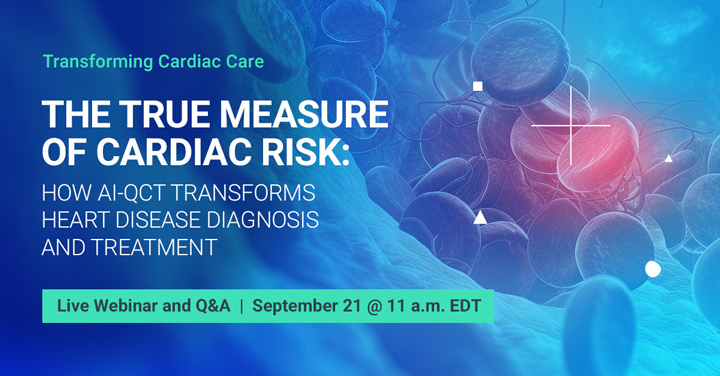 HLTH 2023
Las Vegas Convention Center, West Hall
Las Vegas, NV
AHA Scientific Sessions 2023
Pennsylvania Convention Center
Philadelphia, PA + Virtual

EVENT
SCCT 2022
SCCT2022 is the premier meeting focused on cardiovascular CT, where Cleerly led hands-on workshops and demos on Cleerly's heart analysis products.
WEBINAR
Daniele Andreini, MD
Stenosis vs. Atherosclerosis: What is the Driving Force Behind Increased Heart Attack Risk?