James K. Min, MD
Founder & CEO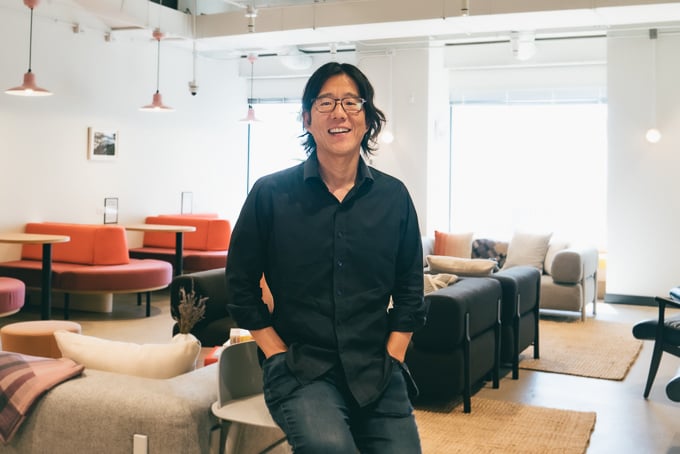 James K. Min, MD
James K. Min, MD is a former Professor of Radiology and Medicine at Weill Cornell Medical College and the Director of the Dalio Institute of Cardiovascular Imaging (ICI) at NewYork-Presbyterian. He is a board-certified cardiologist with a clinical focus on cardiovascular disease prevention and cardiovascular imaging.
With a clinical and research focus on coronary artery disease, Min has published more than 500 peer-reviewed manuscripts that have been funded, in part, by numerous grants awarded by the National Institutes of Health and the Dalio Foundation. Min has served as Principal Investigator on numerous landmark multicenter clinical trials and registries, including the ACCURACY, CONFIRM, CONSERVE, CREDENCE, ICONIC and PARADIGM trials. Min is also the director of a state-of-the-art core laboratory for coronary computed tomography for several multicenter clinical trials, including for the PACIFIC and ISCHEMIA trials.
Min is Past President of the Society of Cardiovascular Computed Tomography (SCCT), where he served as Chair for the Annual Scientific Sessions meeting for 5 years. He was the 2017 recipient of the SCCT Gold Medal Award for lifetime achievement in the field of CT. He is a leader in the American College of Cardiology where he has served on the Task Force for Clinical Expert Consensus Documents and the Task Force for Appropriate Use Criteria. Min served as Editor-in-Chief of the Journal of Cardiovascular Computed Tomography, Associate Editor for the Journal of the American College of Cardiology: Cardiovascular Imaging, Associate Editor of the Journal of Nuclear Cardiology, and on the Editorial Board of Circulation: Cardiovascular Imaging. Min has received numerous awards and distinctions, including recently being inducted into the American Society of Clinical Investigation and the Academy of Radiology Research.
For Min, the development, validation and dissemination of Cleerly's products and services offer him an opportunity to translate the large-scale clinical trial research he has spent doing in the last 17 years into daily clinical practice through innovative solutions in coronary heart disease that have not existed in the marketplace to date.
Min received his BA from the University of Chicago, and his medical degree from Temple University Medical School. He completed his internship, residency and cardiovascular medicine fellowship at the University of Chicago Hospitals.