Zach Hong, JD
General Counsel & Chief Compliance Officer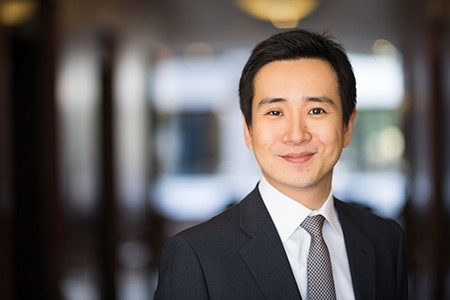 Zach Hong
Zach Hong, General Counsel and Chief Compliance Officer, is responsible for the company's legal strategy and maintaining processes to ensure legal, regulatory and commercial compliance. Hong joins Cleerly after serving as a Partner at Knobbe Martens, a top 10 dedicated intellectual property (IP) law firm in the US.
As Cleerly's IP attorney at Knobbe, Hong brings with him a wealth of knowledge and experience related to Cleerly's patent portfolio, and was the central person responsible for creating the IP architectural framework for Cleerly. Prior to Knobbe, Hong served as Judge Advocate General in the South Korean Air Force.
Hong holds a Bachelor of Science degree in Chemical & Biomolecular Engineering from Johns Hopkins University, and received his JD from Cornell Law School.